MENTAL GAME.
This unique hat design with a solar brim that parties in the front, and easy bungee tie that's all business in the back—delivers style and function.
LOVE TOTE.
US Open approved stadium tote to take you from slam to court and everywhere in between...with love.
MATCHTIME.
Our plush towel, featured in VOGUE is a winner for gifting, swag or riding around in your tennis bag.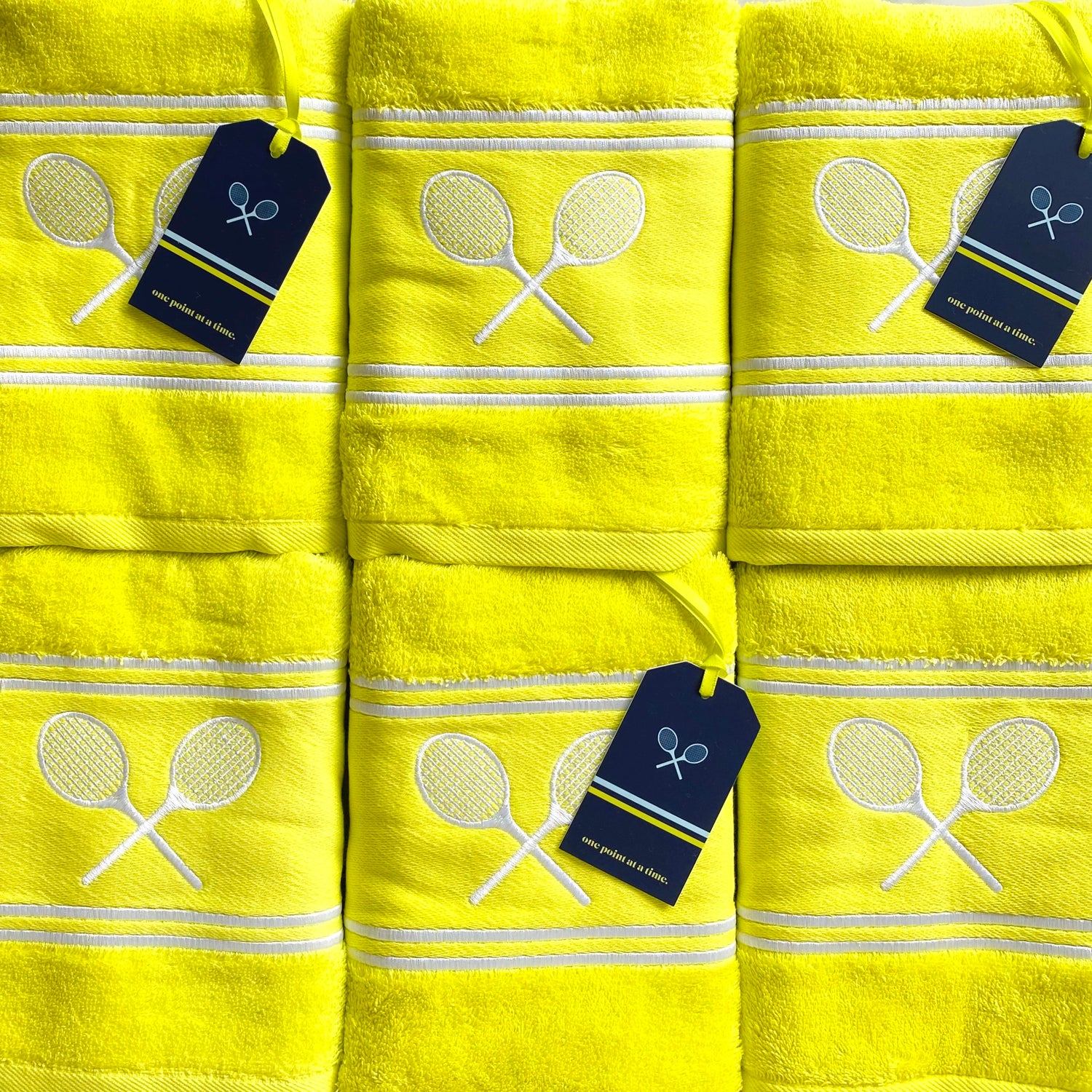 Team Party, Member Guest, Ladies Luncheon, Sweet 16, Wedding, Anniversary...we have you covered with bulk order discounts. Events 50+ guests email us team@courtgirl.com
Bulk Orders
We love our Courtgirl Team of customers and partners...
Our gift sets and accessories are born from the love of design and tennis. We hope that every customer has a positive, happy and joyous experience every time they give or receive a Courtgirl gift.